The Channel Tunnel is undersea rail tunnel that links Folkestone in UK and Pas de Calais near Calais in France. The tunnel carries high-speed Eurostar trains. In 2012 the Eurotunnel transported more the 18 millions of passengers and the freight transported was more than 20 million of tones.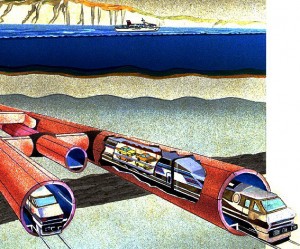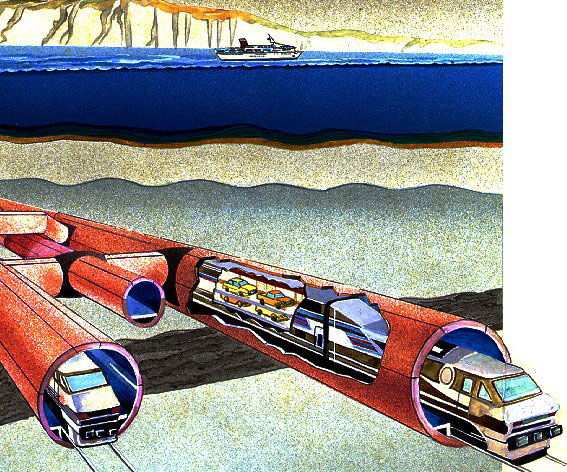 The tunnel construction began in 1988 with an estimated budget of 2600 millions pounds and estimated time of 5 years.
Finally the construction ended in 1994 with a cost of 4600 million pounds. . The project took 20% (6 years over 5 years) longer than planned with an over budget of 80% (4600 M vs 2.6 M).
We call scope creep in project management the phenomenon of uncontrolled changes or continuous growth in the project´s scope. This phenomenon is caused when the scope is not clearly defined.
Why this project fell into the scope creep?
Some mistakes that lead the Eurotunnel project in the scope creep were:
Absence of historical records with similar projects.
In Eurotunnel project the absence of similar precedents in the construction avoided provide the project with historical records. This absence of historical records led in some requirement gaps. To improve safety there was need for air conditioning system that was not included the initial design.
Risk management: we need to identify all the potential risks in the project and define response plans to these risks.
At the beginning of the drilling tasks in the Eurotunnel the drill team found an unexpected hardness of the underground that let delays in the tunnelling. Even there were some underground extraction and analysis before start the construction, these was and expected risk without response plan.
Communications plans:  Who send the reporting about the project?  Who need to receive information? What information must be send? And how must be sent?
In the Eurotunnel project the communication between the British and French teams who were essentially tunnelling from the two different sides and meeting in the middle could have been improved.
Procurement management: It´s necessary a procurement management plan to planning, executing and controlling the procurements in the project.
Procurement problems: In Eurotunnel project there were many vendors bidding for the contract. This background led the 'winner's curse' of the successful bidders having the lowest and most optimistic price estimates, against the most realistic estimates. Finally the bidder winner could not accomplish the forecast of time and cost.